There is always a good reason to go ride and to go take pictures, but sometimes the good reason is also for a good cause.
All About Equine in El Dorado Hills held a fundraiser today, so I rode my own steel horse there to support them. It was open to the public to picnic, and wander the stalls, and look at the Horses and other farm animals that this animal rescue takes care of, and puts up for adoption.
I was there as part of a photography group - which had organized a photo shoot for the benefit of this rescue organization. We had so called backstage access to the horses, so in addition to pitching in a few funds to keep the wheels turning at this rescue, we were also donating our pictures to them (in my case those that were any good, animals are hard to photograph), or the ones that the rescue might want to use.
They have many good looking and some very friendly horses up for adoption. I didn't take a picture of every one of them.
This rescue does not adopt out gnarly or ragged rescue horses, they rear them back to health (if need be), before the horses are put up for adoption.
If you or your friends love horses, please feel free to help spread the word. There are animal rescue organizations which go belly up all the time - in fact All About Equine has even rescued horses from other rescues which had failed.
I am posting up some pictures, that I took this day. I was here for about 2 hours, talked to the volunteers, talked to the photographers, roamed the grounds etc, before stretching the legs of my steel (well, aluminum mostly) horse for the rest of the afternoon.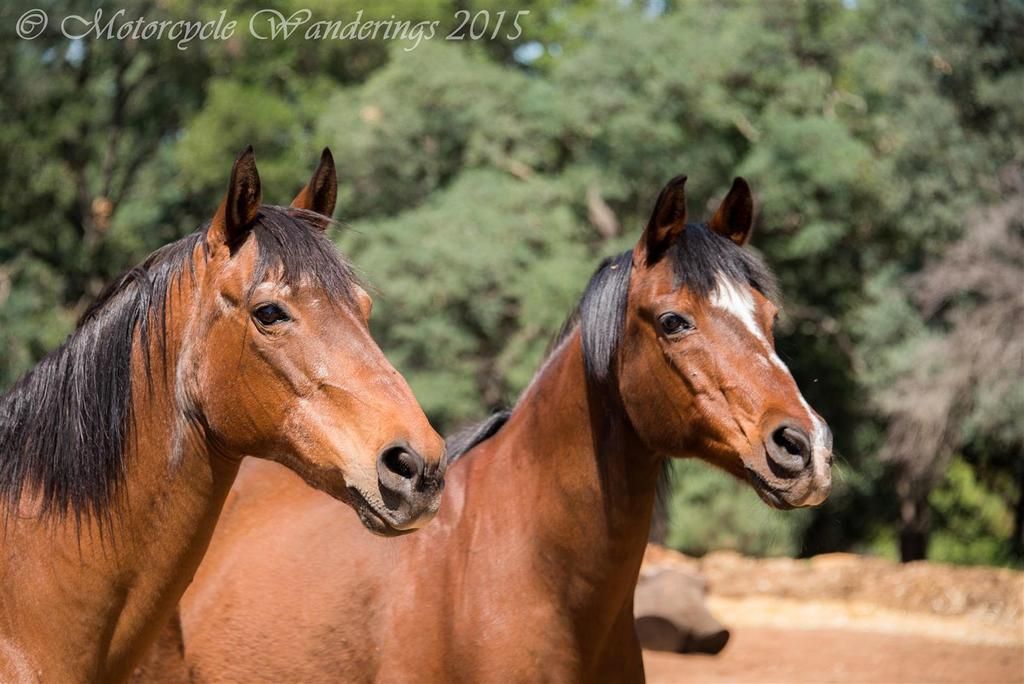 Friends

..

Adopt Me.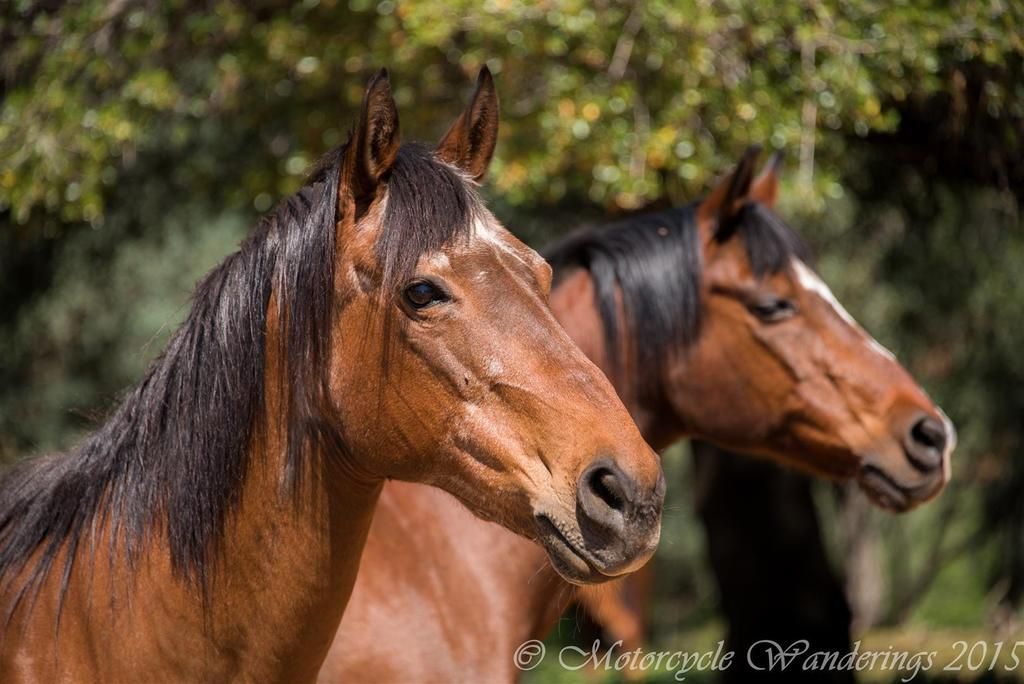 Adopt Two. They are a good pair.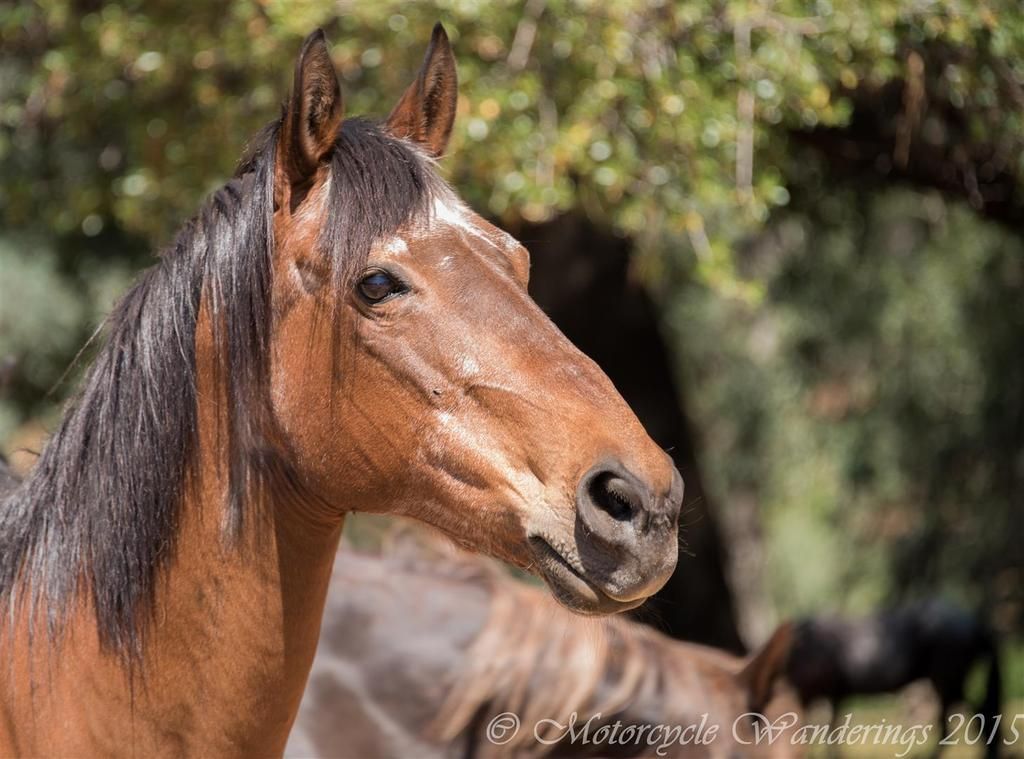 Look at those eyes..
Nice bangs. :)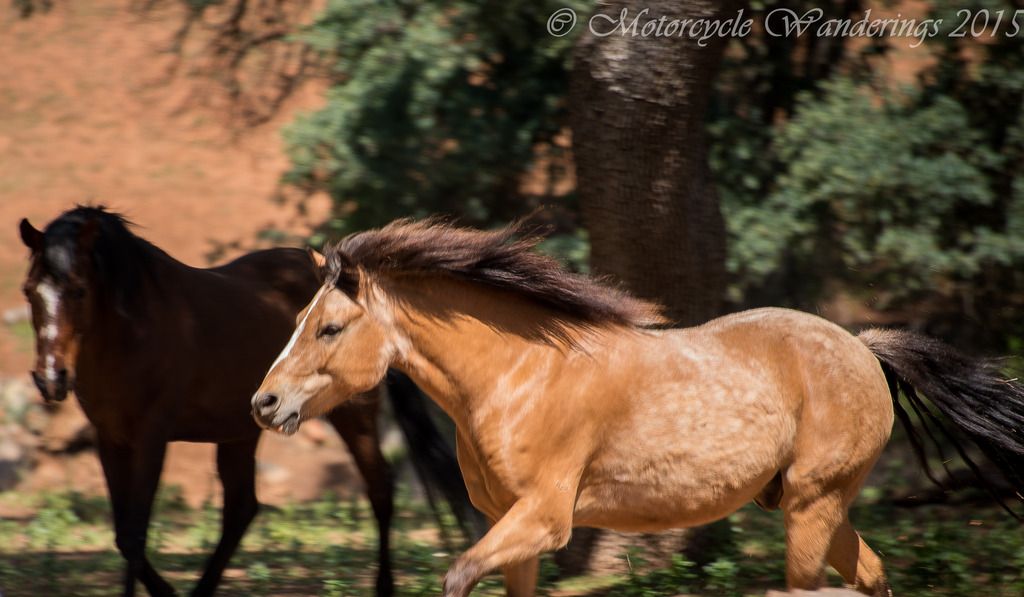 They want to run and play .. maybe with you?