The first motorcycle ride of my 40s. Decided to ride to the coast. A nice long ride, but shorter by usual touring standards - rode to Mendocino from Napa on Hwy 128, through the Napa Valley and the Alexander Valley vineyards, and then through the glorious Redwoods near the coast. It was sunny, warm but not too hot earlier in the day - the reason for tackling the in-land portion of the ride first. Hugged the coast on the return journey, enjoying nature's air conditioning. The fog had blanketed the coast this afternoon - the sun struggled vigorously to burn it's way through. To no avail, it remained a prisoner to the wall of fog.
The ride was brisk and fun - few (almost none) leisure stops. The weather was melancholy on the coast, but there was no fog in my mind. Opportunities to ride come seldom these days. I was grateful to be out this day.
I did make two or three notable stops. First at Point Arena lighthouse. The scene was guarded by the fog, but breached periodically by the beacon from the lighthouse. I ventured to do my best to capture the cliffs kissing the ocean - take it home with me in my mind, and also locked away inside my camera.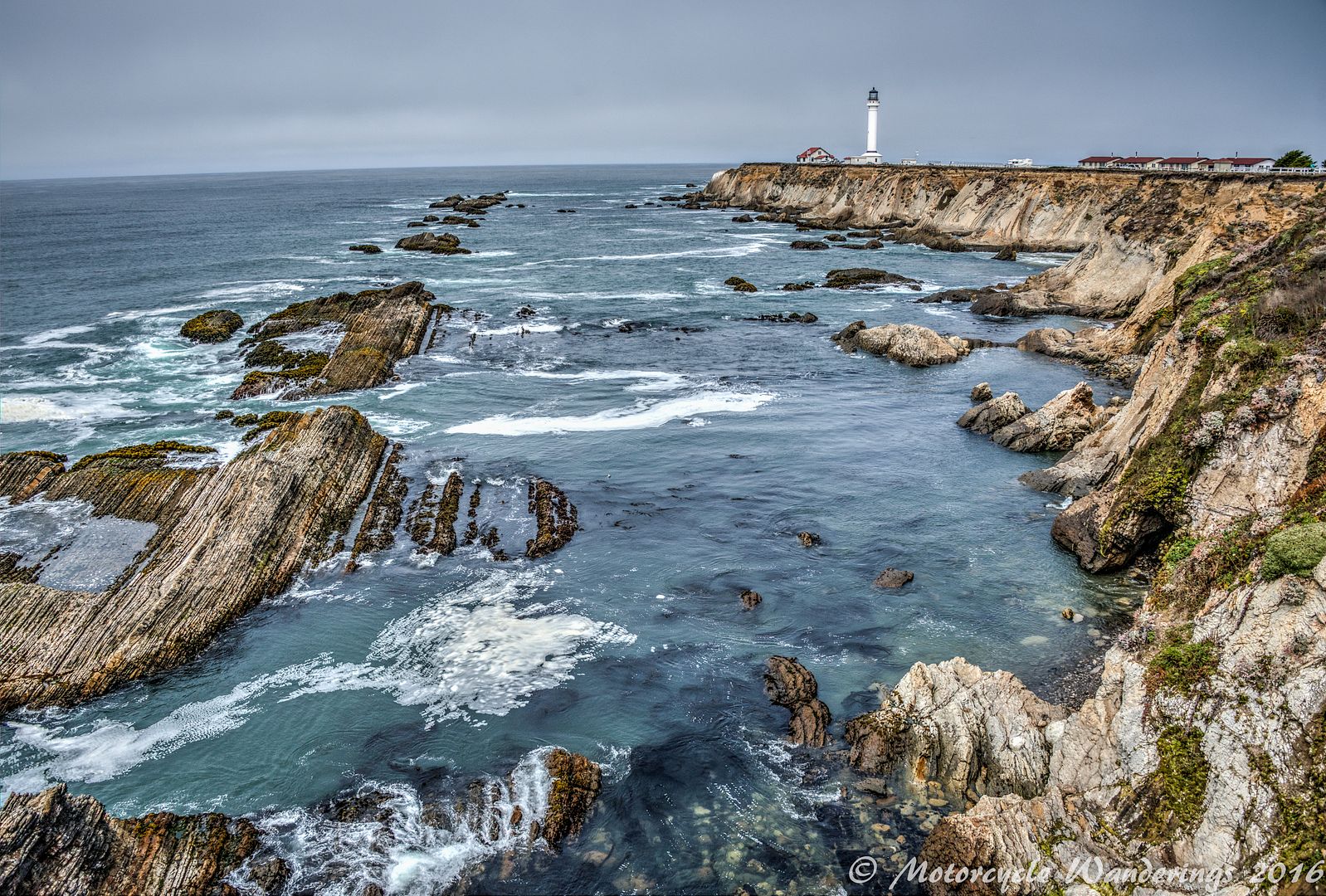 It isn't just the rugged coastline that the fog guards from the relentless sun. It's nearing the end of Summer and the sun has scorched the land to a tinder dry. Portions of the state are ablaze from the slightest spark, but the Sonoma coast still nurtures the spark of life, and its fragile beauty.
I headed back in-land at the mouth of the Russian River, but not before finding some welcome replenishment and absorbing the coastal views, one last time for the day, at one of my favored stops along this stretch of the coast - the River's End.
Thank you for reading! :)